Your one stop shop for all your graphic needs!
We can get your brand going, with a full offering of commercial storefront, interior and outdoor marketing sign products!
Your Success Is Our Priority
Reasons for Dealing with Rising Signs
We cater to all your commercial signage needs, we have more specifics below on our most popular items.
We can retro-fit existing light boxes and manufacture any new storefront signage from flat panels to 3-D logos and letters. Contact us today!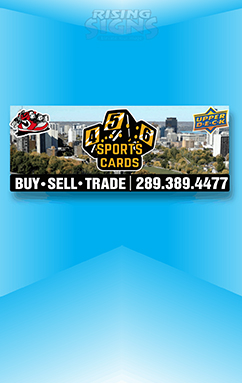 First impressions count, so let your Brand be the first thing customers see when they walk in. Choose from various types of signs for your reception area. We offer 3-D Logos or Cut Vinyl on various forms of acrylic with installation on stand-offs, for a great visual effect!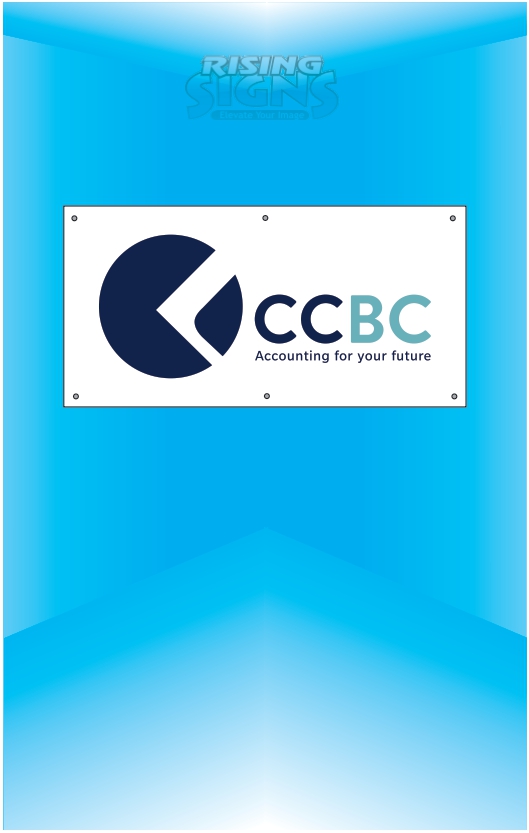 Let's get your wheels working for you! Add vinyl graphics to any vehicle to identify your company and add credibility while providing an advertising medium to get you more customers. 
Swing by and we'll customize a design that will be both effective and within budget.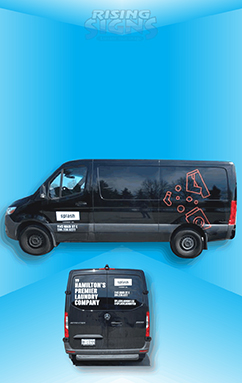 A great way to advertise while on the go. They are made of a flexible sheet magnet that can be cut to meet your specifications with full colour graphics. We have included pricing here for our most popular size. Contact us today to order or request a quote!
24″x12″
2 Magnets: $49/ea
4 Magnets: $44/ea5/ea
6 Magnets: $39/ea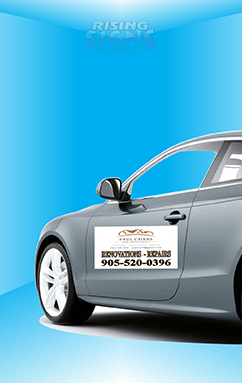 We offer In-House printing with quick turnarounds and no minimums.  Get your message on the lawns, whether it be for your company, an election or a celebration – we can help you out!  Smaller pole signs are also offered along with customized sizing.
Swing by and we'll customize a design that will be both effective and within budget.
Curb-side appeal starts with a Sandwich Board from Rising Signs! We have 3 standard sizes of wooden signs to suit your needs as well as the Plasticade line of plastic A-frames. Let us help you attract that drive by traffic starting as low as $95!
Wooden Sandwich Boards – 19×24: $95, 24×32: $145, 32×48: $225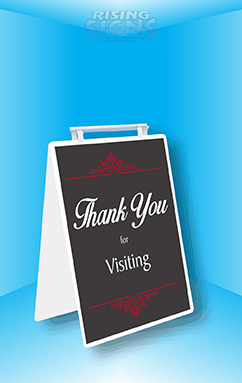 A great economical solution with flexibility! Get your event or business noticed with our full colour banners that can be custom made to any size at all. Grommets are added at no extra charge and we offer both 13oz and 18oz vinyl depending on your durability requirements.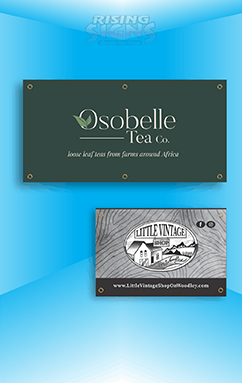 If you need portability and advertising with impact, then Banner Stands are what you're after. They stand 80" tall and offer full colour capabilities – an ideal product for Trade Shows, Special Events and Promotions.
Our Economy Stand includes the design and a handy carrying case. Just contact us today to get our design team started on your mini-billboard. Starting at $225!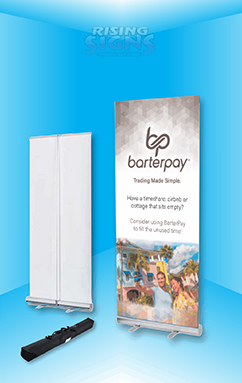 Let the winds put your message in front of your potential clients. Whether you want to advertise specials, grand openings or just your services, flags are a great eye-catching means of advertising to drive by traffic!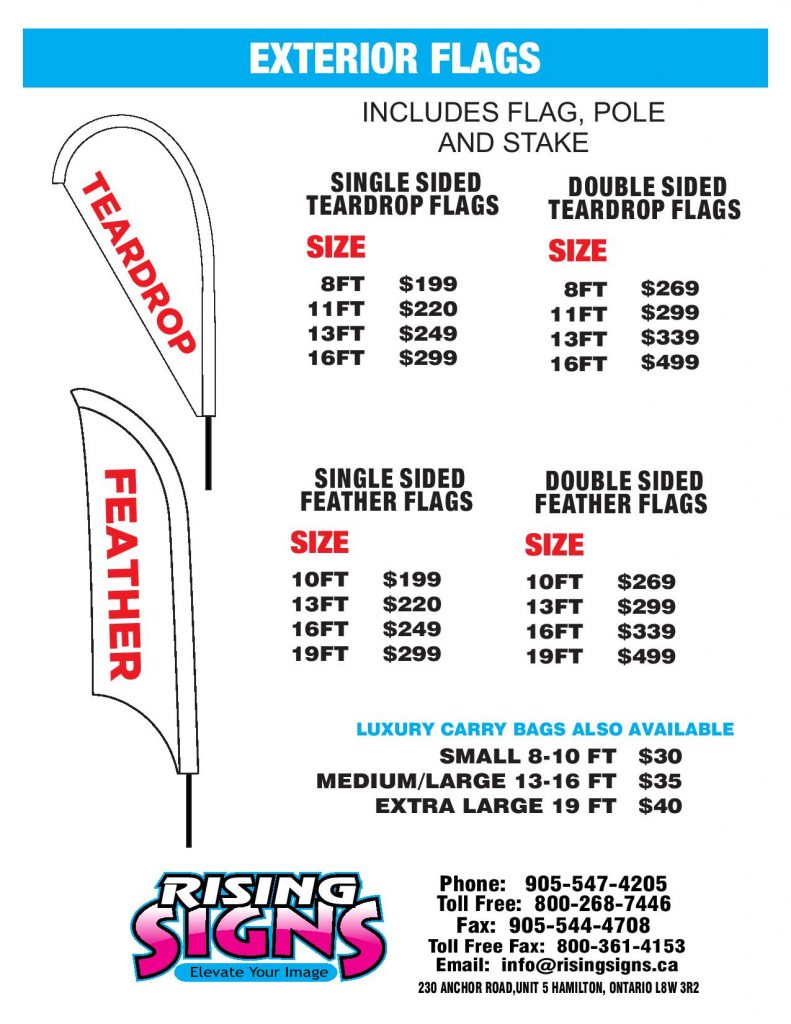 Turn your windows into a Billboard Ad. If full colour is what you're after, go with perforated window film, it will allow you to see out as your clients view your message. Want something simpler and more economical, try our cut vinyl option. Either method works great! We also offer frosting for a very contemporary and classy way to dress up your glass. Ask for details – call or email for a customized quote today!